We are now in our 7th year (woo hoo!) of our Sketchbooks program, which was developed by Mrs. Connolly, to be a progressive learning experience in observational drawing. Seven years ago, when the eldest Connolly child entered Kindergarten, every student sewed and bound their own sketchbooks using cereal boxes as the covers. Since then, each incoming class of Kindergartners joins this practice of making sketchbooks. These books are maintained over the course of each year and include 4-5 entries: a self-portrait, a family portrait, a still-life, and a landscape (for which we happily go outside to draw!). When students finally graduate from Fourth Grade, the ideas is that they will have accrued a comprehensive collection of drawings from each year, which shows the progression, and evolution of their drawing developments. The growth is amazing!
Our preschoolers make smaller versions of this project that will go home at the end of this year. The rest of the sketchbooks are house in the Art Studio, and move up with your student each year. We will display them at each Art Show, during Open House, and at Parent/Teacher Conferences, but they will not be sent home until the end of Fourth Grade.
Powered by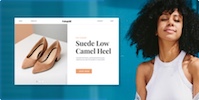 Create your own unique website with customizable templates.
Photo used under Creative Commons from wilson leonel